Author, History and Film Buff, Dabbler in the Arts
Check out our fun new
Let's Get Quizzical
Section! Share your answers and receive a free gift (
while supplies last
).
New Book Now Out – 'The "W" Word'
In The "W" Word: One Woman's Journey TO & THROUGH Widowhood, author Jo Horne shares her intimate journey of love, loss, and self-discovery. When her husband of 40+ years passes away after a long illness, she finds herself navigating the unfamiliar territory of widowhood.
From the bittersweet passage of her husband's last six months to the small victories of her first two years alone, she shares the ups and downs of her journey with unflinching honesty.
With grace, humor, and unrelenting honesty, The "W" Word is a heart-wrenching and ultimately uplifting tribute to the power of love and the human spirit. It is a compelling reminder that even in the face of unimaginable loss, we can find the strength to move forward and find joy once again.
[wpfa5s icon="book"] Learn More.

Buy at Amazon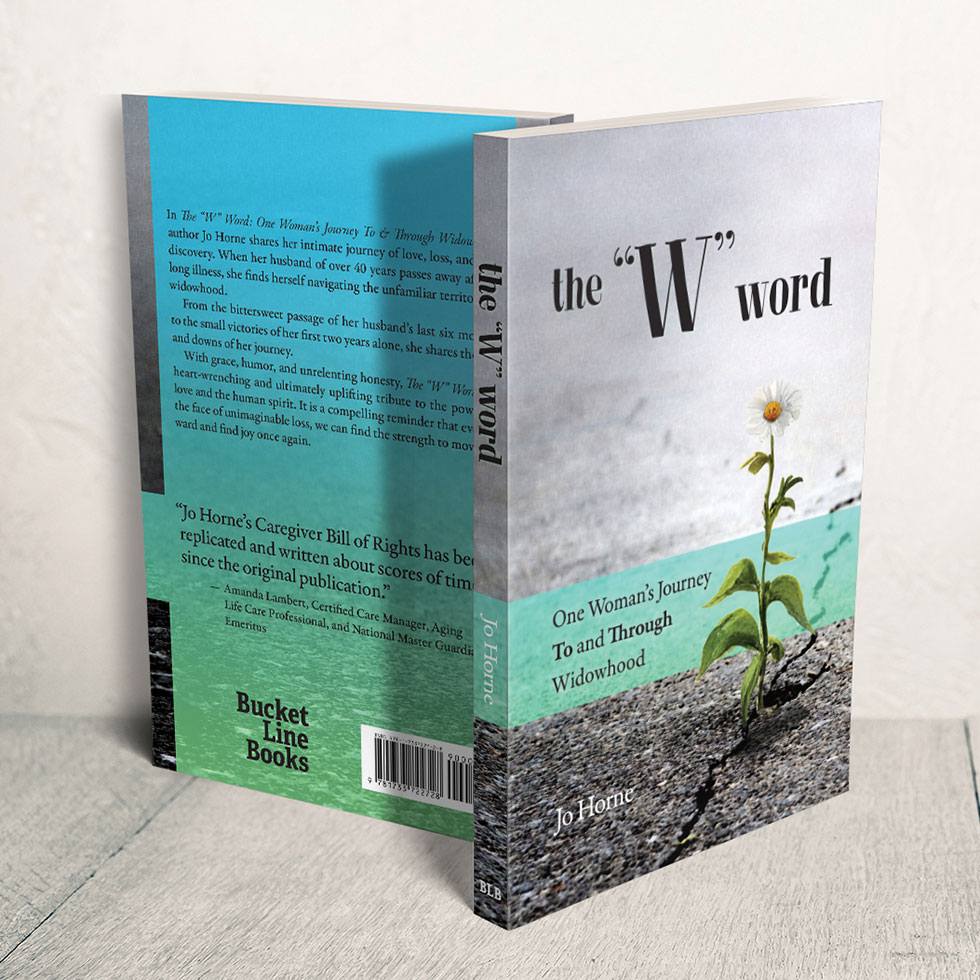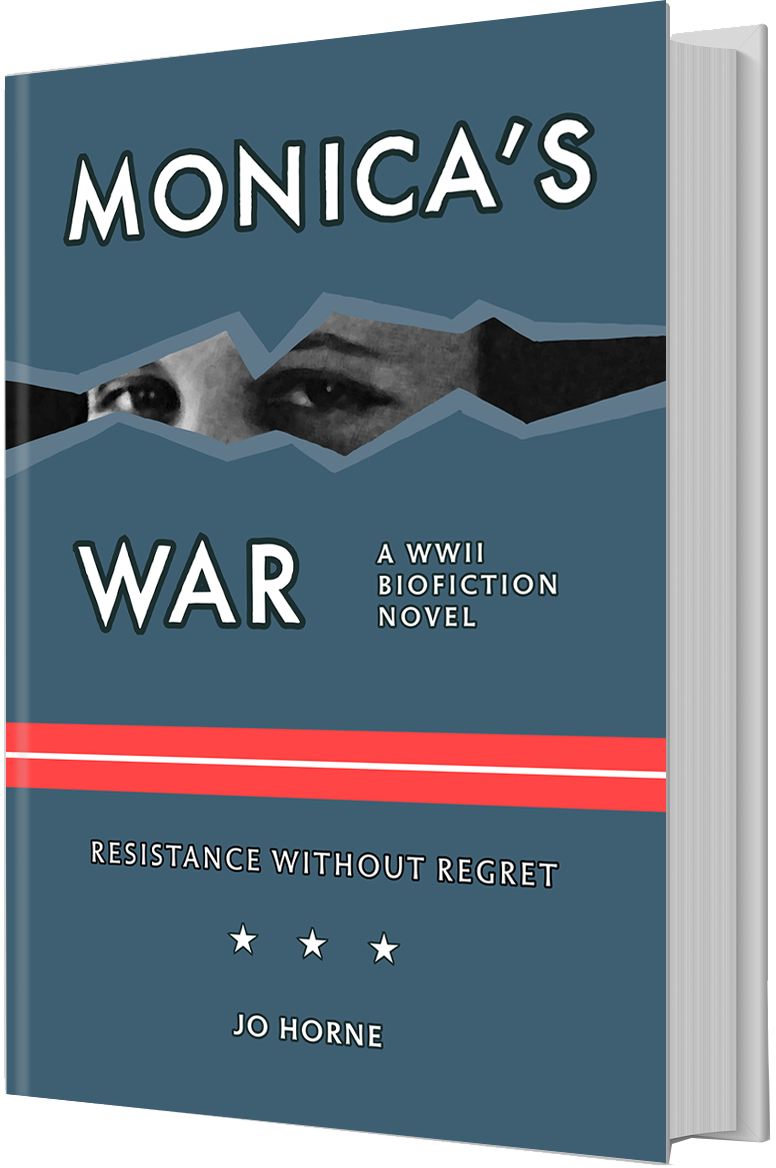 'Monica's War'
This is the true (but fictionalized) story of an incredible woman who fought with the Danish Resistance during WWII. Monica Wichfeld was a woman of substance—one who, as she once said, "lived life at full gallop."
[wpfa5s icon="book"] Learn More.

Buy at Amazon

Buy at Barnes & Noble
'The Winterkeeper'
Gardiner MT, just outside Yellowstone National Park, Winter, 1933 Three people — a 14-year-old orphan plus a winterkeeper and his socialite wife – each with the toughness and desire to survive whatever adversity fate throws in their path. But will that be enough to overcome a financial Depression in its third year with no sign of abating or the brutally cold wilderness that is Yellowstone in winter – or their search for the meaning of 'family'?
[wpfa5s icon="book"] Learn More.

Buy on Amazon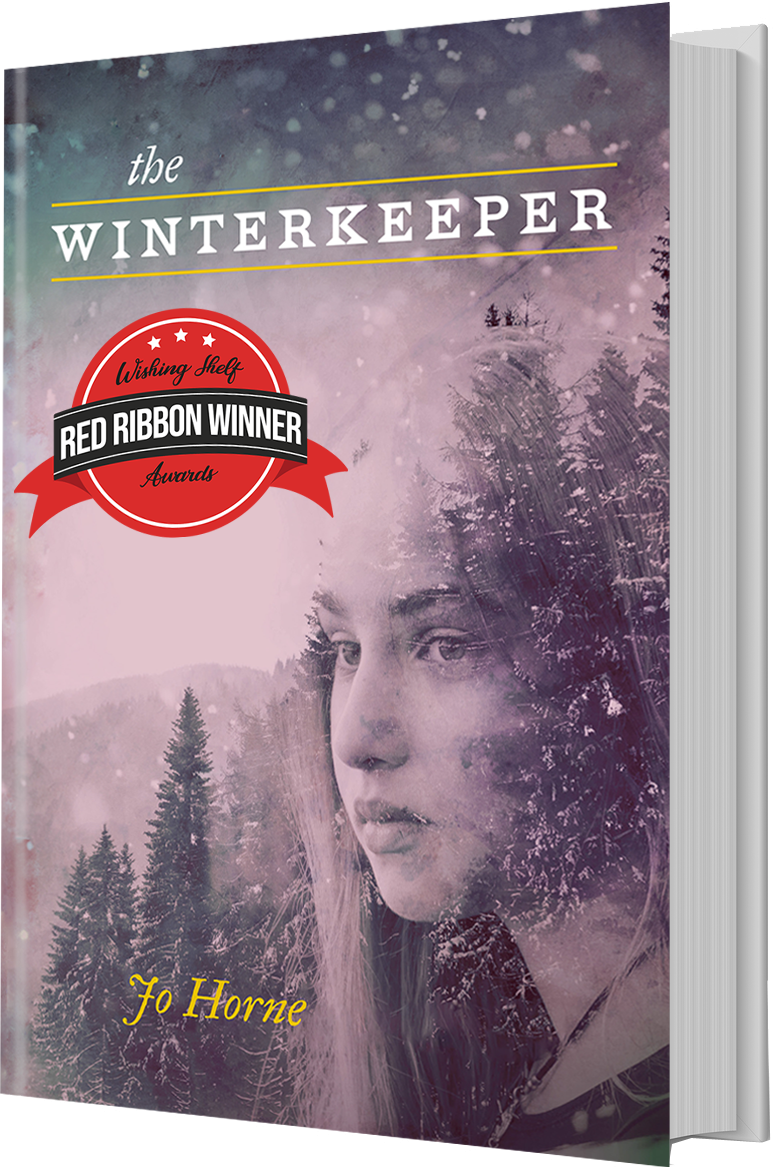 About Jo
Jo Horne began her writing career as part of her business and life-experience in the field of eldercare. After publishing several how-to books for caregivers, she decided to follow her passion: writing historical fiction. A detour into the world of romance and inspirational genre fiction (writing as Anna Schmidt) gave her the tools she needed to tell a good story. Another brief detour into the world of screenwriting revealed her unique style. A lifelong fan of theater and film, Jo 'sees' and 'directs' her characters as she writes, as if moving them around on a set or stage. Having cut her educational chops on a degree in history and another in theater, Jo finds researching her stories a huge part of the joy of writing. Raised in the mountains of southwestern Virginia, these days Jo splits her time between her adopted states of Wisconsin and Florida.