Monica's War
A Bio-Fiction Novel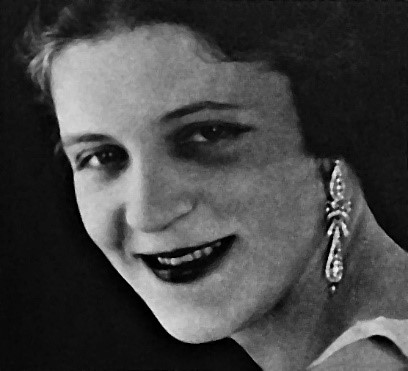 Monica Beresford Wichfeld lived life on her terms and without apology. As a young woman, she socialized with some of the most famous people of her era—Noel Coward, Tallulah Bankhead, Coco Chanel—using her connections to build a business that would save her husband's familial estate from bankruptcy. Born in Great Britain, she married a Danish aristocrat and landowner and moved to his lavish estate on the island of Lolland, south of Copenhagen. Shortly after settling there, she began a nine-year affair with a neighbor (with the sanction of her husband) and raised three children. But Monica's most defiant act came when she was in her forties and the Nazis invaded her adopted homeland. A woman without fear, she made the estate available as a haven for the Resistance and as a drop point for the weapons and supplies meant to arm them for their fight. In 1944, at the age of fifty, she was betrayed by a fellow resistor—codename 'Jacob'–and was given a death sentence. When Danes protested, her sentence was commuted to life in prison, and she died in a prison hospital just weeks before the war ended.
I'm a sucker for a WWII historical piece and this book did not disappoint! The main character, Monica, hails from Great Britain and moves to Denmark after marriage. She is middle aged when the Nazis invade and was a critical part of the resistance efforts, opening up her home to others. She was betrayed toward the end of the war and was sentenced to death. Her sentence was commuted after protest, and she ended up dying in a hospital just before the war ended. This story was captivating and held my attention throughout. It was full of suspense and drama and I thoroughly enjoyed it.
Readers who look for stories of resistance, survival, and personal perseverance against all odds will find much to relish about Monica's War and its messages of survival. This compelling saga deserves a spot in a wide range of collections; from historical novels to those that revolve around World War II Nazi resistance techniques. It's a vivid account that assures that Monica Beresford Wichfeld won't be forgotten.
Jo Horne's alluring novel of a young woman choosing defiance in the face of war, standards of marriage, misogyny, or the Gestapo, is a rare spin on European aristocracy during World War II. Readers will fall in love with Monica's determination and courageousness.